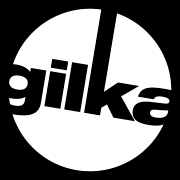 Gilka QTLY #5
Format: 210 x 278 mm
64 pages, saddle stitched, printed on 100 g Multi Art Matt

Pictures from the Roman ruins in Baalbek, Lebanon. Please follow the link to see full PDF of the magazine: https://issuu.com/gilka/docs/gilka-qtly5
For sale in Narvesen (Norway) from 25 June to 17 September 2020. Link to list of outlets.